| | |
| --- | --- |
| Aviannasmom | 01-02-2013 07:20 PM |
---
Abdominal Ultrasound and Hemangioma

Hello All,

My daughter has a hemangioma on her head/forehead. My pediatrician suggested that we go get it looked at by a vascular anomalies specialist because she also has 8 very tiny hemangiomas all over her body. None of them are raised and the one on her forehead has actually gotten lighter and a bit smaller.

I just was looking for some advice on what to expect when we meet with the doctor and if there are any questions that you all would suggest that I ask.

From what I have read online is that they are doing the ultrasound to make sure that she doesnt have any hemangiomas on her liver.

Thank you so much for an advice you can give me.
| | |
| --- | --- |
| mjwrw | 01-16-2013 03:49 PM |
---
Sorry no one has posted anything to help you out here. Just wanted to check in and see if you have had the appointment yet and how it went.

My daughter had a large forehead hemangioma that was removed by Dr. Reinisch. I am afraid I do not know much about ultrasounds or other treatments as we went the surgery route. Just wanted you to know there is support here if you need it:). I found this site incredibly helpful and the people on it amazingly supportive when we were going through all of this with our daughter several years ago.

Hope you have a some good news:)
| | |
| --- | --- |
| smurph | 01-16-2013 05:40 PM |
---
Hi there!
I have not had personal experience with this before but I have heard that if a child has multiple hemangiomas that they should be checked for internal ones. Did you have your appointment yet? Hope everything is going ok! Keep us posted!
Shannon
| | |
| --- | --- |
| nickbar | 01-17-2013 02:07 AM |
---
Please do give us an update if you have had a chance to have the ultra sound.
| | |
| --- | --- |
| Aviannasmom | 01-27-2013 04:14 AM |
---
Thank you for the replies. We had a little situation with our insurance so we have not been able to take her to the specialist yet. We will be taking her in the beginning of February. I will update after we have had the appointment.

Thanks again!
| | |
| --- | --- |
| Aviannasmom | 01-27-2013 04:30 AM |
---
I thought I would post a photo of her birthmark too. This was one of her newborn photos but it has not changed much, if anything it has gotten alittle bit smaller.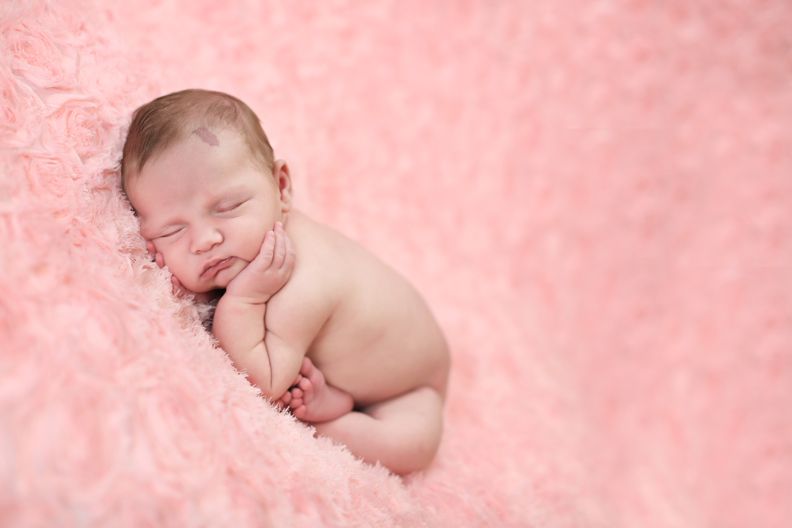 | | |
| --- | --- |
| smurph | 01-28-2013 04:08 AM |
---
Oh my goodness! She is so beautiful! What a cute picture. :) Good luck with your specialist appointment!
Shannon
| | |
| --- | --- |
| rachels | 02-15-2013 06:04 AM |
---
My daughter did an ultrasound because she has 5 H's of different sizes. They checked her liver and her abdominal area(kidney, etc.). It's pretty much like any ultrasound but she has to remain pretty stable during the exam. She was little at the time (1.5 months) so it was a bit hard. I ended up having her lie down on my chest during the process. But overall the process was not painful or intrusive.
All times are GMT. The time now is

08:24 AM

.
Powered by vBulletin® Version 3.6.5
Copyright ©2000 - 2016, Jelsoft Enterprises Ltd.