Sorry for the long hiatus, but i am back and wanted to share good news/with questions!
We had her surgery 9/4/07 for her H removal on her head (some of you knew that already) and it was a success! The only downfall is there is a tiny bit of H remaining and the scar widened in the middle...
Here is a before pic
one week after surgery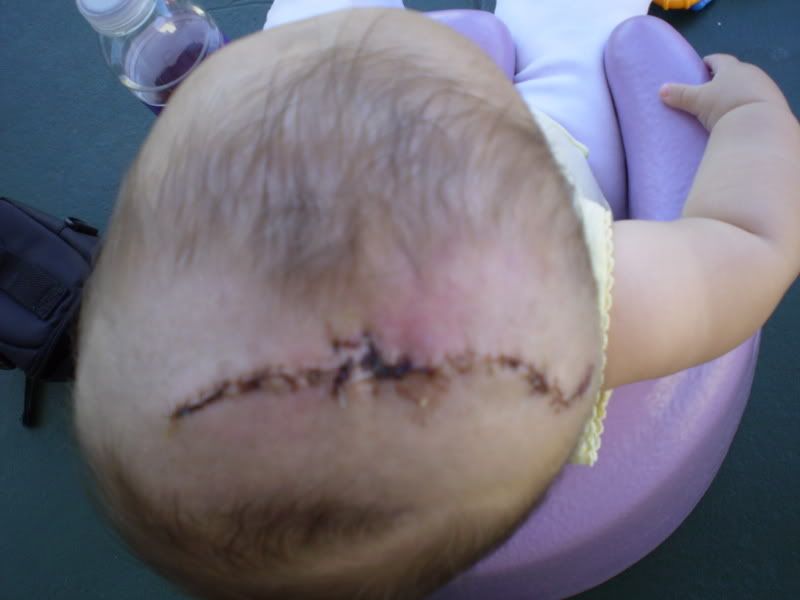 and 4 months after surgery, as you can see widening in the middle...
We were also treating her for plagiocephaly, flattening of the head, with helmet therapy, so weve been through a lot! She is out of the helmet as of 1/7/08, with a much rounder head, and no hemangioma! She has come so far
So, I was wondering if any of the post surgery babes had any remaining H left after surgery (her's was large, about 6 cm/diameter) or widening of scar tissue??? Good to be back, I hope to talk to you all soon!
Anna, mom to Emily, 11 months, removal surgery 9/4/07 for ulcerated H on scalp.