I'm hoping someone can help me or at least have an idea of what is going on. I had many treatments on my port wine stain on my right cheek when I was a child (at least 20 treatments). I saw Dr. Joseph Morelli and absolutely loved him. Never had ANY problems after treatments with him. I stopped treatments for a few years until we found a doctor closer to where I live. I had two treatments when I was 21 and the final treatment with that doctor left a scar. It looks like a small circular dent in the skin.
Ten years passed and I was ready to have some more treatments. I found another doctor (actually he's just a technician). I had a treatment last August and everything went fine. I just had another treatment two weeks ago and I am devastated by the results. The bruising STILL has not gone away (I'm on day 13 right now). And the worst thing is there is another dent that has appeared. I can't believe it's happening again and I'm so upset.
Is this the technician's fault or is my skin just not suited for laser treatment anymore? I will post a picture of the indents. The one on the top is the newest indent.
I thought the Vbeam was not supposed to leave scarring?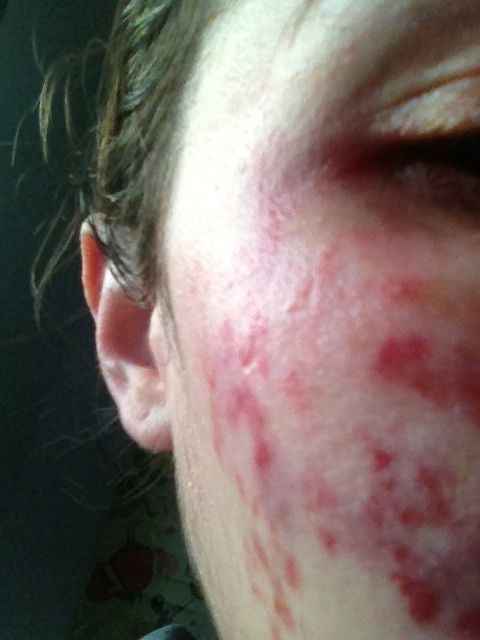 Thank you so much,
Jessica