HIYA!
I have included my story/pics below .. I remember being at the beginning of our journey and it was a really hard place to be.. uncertain, feeling vain (my DDs was on her eye lid) cuz you want it GONE but not knowing the best approach to doing that.. A pediatric dermatologist is a great place to start--
my DD had a H on her lower right eyelid.. it appeared 5 weeks after she was born. She was treated by a team of drs.. (pediatric ophthalmologist, pediatric dermatologist, & pediatric cardiologist) -- it was determined that the H was beginning to interfere with her vision... so we didnt really have a choice we had to do something. She went on propranol at 12 weeks and was on it until about a year. Did WONDERS -- when she started the H was about the size of a large pea-- by the time she finished treatment it was gone with just a bit of extra skin in its place that I was told she will "grow into" She just turned 2 and we have her yearly follow up appts with her drs next week- I would NOT hesitate to do the propranol -- it was a lifesaver for us.
Few pictures... the day she started treatment and her at 10 months.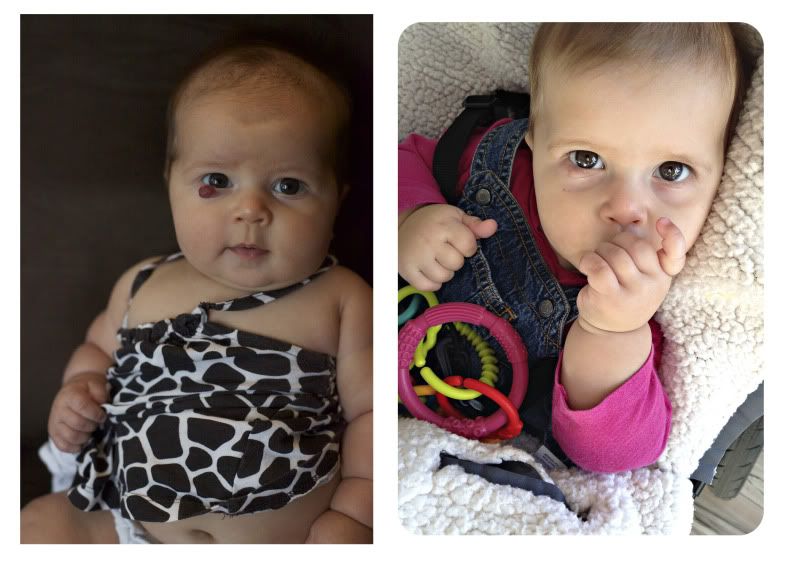 her at two